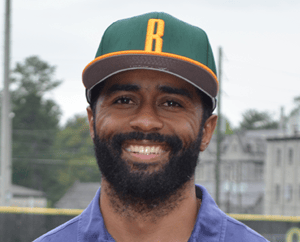 The Brookhaven Bucks return to the diamond for a new season on June 1, 2015. The Bucks are looking to improve upon a record season in 2014, which saw the team go 19-10 and advance to the Sunbelt League East Division Championship Series.
The Bucks roster is made up of current college players who are pursuing baseball at the next level. In 2014, three members of the Bucks (plus 2 past Bucks players) were selected in the Major League Baseball Draft. The 2015 has several returning players from last season's team, including Deric Boone (Southern Union State) who set the Bucks franchise record with a .355 batting average last season, JJ Shaffer (Auburn University), Oscar Prioleau (Naval Academy), Chaz Wilson (Union University), and Will Johnson (Georgia State University).
New to the team for 2015 is the head coach. Corey Patterson, who played 12 years in Major League Baseball, will lead the Bucks this season. "I'm glad to be back on a baseball field. We've got a great group of players," said Patterson.
Patterson is well known in the Atlanta area. A 1998 graduate of Harrison High School in Kennesaw, GA, Patterson was a member of the 1998 state championship baseball team and drafted by the Chicago Cubs as the third overall pick of the Major League Baseball draft that same year.
"We could not be more excited to have Coach Patterson join the Bucks this season. Coach Patterson is an incredible player and we can't wait to see how that translates as our head coach." said Bucks owner and General Manager Brad Dickison.
The Brookhaven Bucks are members of the Sunbelt League, a summer collegiate wooden-bat league with teams Georgia and Alabama. Bucks home games are played at Oglethorpe University. The Sunbelt League season starts June 1st and ends with the league championship series at the end of July.